Happy Thursday Friends! I'm so happy tomorrow's Friday and we have a loooong weekend- I sure need one! My family is coming to visit for the weekend and I am so excited to take them around my neck of the woods; we're definitely going to "play tourist"!
What fun plans do y'all have for Labor Day Weekend? Going to hit up the sure-to-be-amazing sales? I wish I could join you but I am going strong on my spending freeze and I refuse to break! ha!
Grab an adult beverage and your jacks and enjoy your weekend friends! 🙂
Dress: Loft Outlet (not online, similar, adorable and under $50) // Sandals: Jack Rogers (if you want to get matchy-matchy)// Ring: Absolute (almost identical) // Bangle: Bellezza // Koozie: Prep Obsessed
Thanks for stopping by y'all!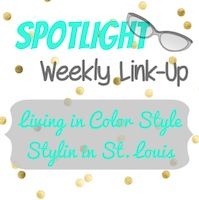 0