Would it surprise any of y'all if I told you I have just about the biggest sweet tooth ever? No? Well then y'all have really gotten to know me well 😉 It just so happens that in the middle of shooting I stumbled upon a brand new cupcake shop… and well, the boxes were pink, I was wearing pink… I think this is what we call serendipity folks! [For the record, Smallcakes cupcakes were as delicious as their cute packing would have you believe ;)]
I'm totally loving the hot pink and black for fall (and this isn't the last time you are going to see this color combination on here)! Something about the vivid pink in contrast to black is just making me feel so festive! And this pink is even brighter in person than these pictures would have you believe- so put on your shades friends! 🙂 What is your favorite color combo this season?
Sweater: J. Crew Factory // Skirt: J. Crew (exact version from J. Crew Factory) // Flats: J. Crew Factory // Necklace: Heidi Daus (borrowed, love this alternative) // Bangle: Heidi Daus (borrowed, dying over this peacock bangle)
PS- Have you entered the Giddy Paperie Giveaway yet? If not… you should! 🙂
Thanks for stopping by y'all!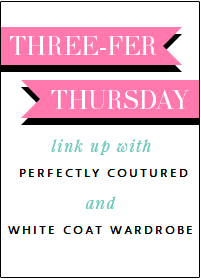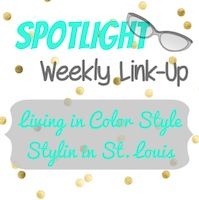 0