There are days where I like to play it safe with my wardrobe… but then there are days like today where I do not! Sometime I just get a wild hair and love to mix it up- and though all these pieces seem a little crazy something about them just kind of "works" when put all together! Plus, we all know by now that leopard is a neutral… so these leopard accents just tie everything together! 🙂 On this sunny Tuesday I hope y'all aren't afraid to mix it up a little bit- some wild never hurt anyone! Have a fabulous day friends!
Button-up: Old Navy (last season, super similar and in petite) // Skirt: J. Crew Factory (from summer, same skirt and colors but different pattern) // Leopard Belt: J. Crew Factory // Leopard Flats: Payless // Watch: TKO (borrowed, under $50!) // Bangle: Heidi Daus (borrowed, sold out but obsessed with this lobster)
Thanks for stopping by y'all!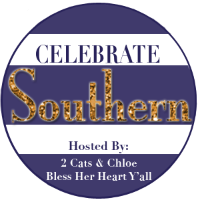 0