I recently got my first reader request for a style post (thanks Margaret- you made my day!) and she asked if I would help explain "Florida Style" since she is moving here from the chilly North! She pointed out that in researching the area she noticed we have a much more relaxed style, and wanted to know how that translated in the warmer winter months. I loved the idea!!
Our style here in the Sunshine State is different from just about anywhere else in the country- and I wouldn't have it any other way. While I am working on a fun style collaboration with some other blogger friends, I thought today would be perfect for a roundup of some of my favorite winter looks for the sunniest "winter" around!
1) I think I have a new mantra in life, "Aztec is always the answer" (ha!) A cozy tribal sweater on a chilly 50 degree day is the perfect combination. I love pairing these sweaters with my favorite ponte pants and riding boots. It's got the right weight to keep you warm, while not making you burn up!
View full post and outfit details here
2) When your forecast is a little warmer you don't need riding boots, so a lightweight sweater, perfect fit pants, and cute flats are your answer for running errands around town or a casual day at the office.
View full post and outfit details here
3) You can easily transition many of your dresses into the fall and winter months by adding tights and boots! There's not too much to this look, but often this is my go-to style (and one in which I feel the most confident)! Bonus of wearing tights: it works like cheap spanx! hehe!
View full post and outfit details here
4) This all-black look is perfect for a night out or a dressier day at the office. Lightweight long-sleeves and pants are the perfect answer to "what should I wear?" when it comes to a sunny winter!
View full post and outfit details here
5) Y'all, I think I have a serious sweater obsession- I've never met one I didn't like! I love transitioning my summer skirts by tucking in a sweater and layering with tights and boots. (PS- sharing this outfit made me want to pull it out of my closet again, time to break this baby back out!)
View full post and outfit details here
6) This is one of my very favorite looks from last year, and it reminds me that simple is almost always better! I love this sweet sweater and my go-to pearls make this look so very classic.
View full post and outfit details here
7) Have I ever turned down a preppy look or an excursion vest? (The answer is a resounding "no" my friends!) The great thing about this look is the layers- they definitely help ward off the winter chill! If it's an especially cold day you can easily swap out the flats for boots for additional warmth!
View full post and outfit details here
I feel like this post was a flashback for me… look at all those hair lengths! ha! Hope you enjoyed today's round-up! And come on down and visit us here in the Sunshine State!
Thanks for stopping by y'all!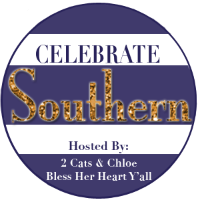 0