It's the month before Christmas y'all- can you believe it?! I can hardly contain my excitement… Christmas is my absolute FAVORITE!! Today is one of the funnest (is that a word?) installments of my "gifting made easy" series and we're tackling those pesky last-minute stocking stuffers (they always seem to be a scramble don't they?) Everything you see is easy to find and will make your loved one happy (especially if it's me- hint hint Santa)! 🙂
Bow Pencil Case– I have tons of small bags like this in my purse. I use them to keep my make-up, pens and pencils, and all those other randoms floating around in my bag. Small pencil cases are the perfect way to organize it all and keep your purse from being a bottomless pit!
Starbucks Gift Card– Who doesn't love a Starbucks gift card? Whatever your drink of choice, everyone can find something they love at Starbucks, and it's nice to not have to pay for it once in awhile, right?!
Emi-Jay Hairties– These hair ties are not only adorable, but they don't leave those annoying dents in your hair. Perfect for any girl you know!
Kate Spade Studs– A little sparkle in your stocking is the perfect gift to pull out Christmas morning! The studs are even festive enough to wear on Christmas day!
Bath and Body Works Travel Sets– This is one of the most tried and trued gifts out there! I travel all the time so travel size products in my favorite B&BW scents are perfect stocking stuffers for me (and any girl on the go you know)!
Fashion Post-It Notes– One of my favorite (and most used) gifts to receive in my stocking are post-it notes! I use post-it's all day long at the office, so I love spicing up my collection with super-cute ones! Anything that can make the workday more cheerful is a great gift in my book! 🙂
Slipper Socks– It's winter. It's chilly. Warm your toes with slipper socks- the perfect gift for a gal who gets cold! brrrrr…
Essie Nail Polish Set– Girls like painted nails, it's pretty much an absolute in life! So toss a few pretty pinks in her stocking and watch her face light up on Christmas morning!
ban.do Back-up iPhone Charger– As much as everyone uses their phone these days, I think we could all use a little extra juice! These phone chargers at least make it cute to charge up your phone on the go 🙂
I hope y'all are enjoying these gift guides as much as I'm enjoying making them! I love getting into the Holiday spirit and I hope they have helped you to do the same! 🙂
Thanks for stopping by y'all!
PS- Tick Tock… enter to with the gift card to the Mint Julep Boutique here! 🙂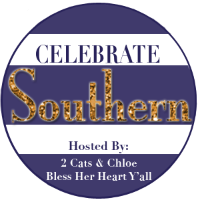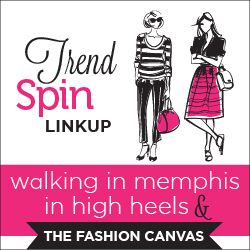 (link up with Elise & Liz & Zelle)
0