You know what it's like to fall in love right? It fast and it's easy, and you wake up one morning and wonder how you ever lived without it. That's exactly how I felt when I learned about Southern Doe at the Junior League of Tampa's Holiday Market! Kristen, the founder of Southern Doe, wanted to create a line of outdoor apparel for women, so we didn't have to borrow from the boys anymore- and boy did she succeed! I love the uniquely southern phrases on each tee, and that they have so much personality in them. This tee I chose just spoke to my heart right now and I love wearing it for those errand filled days as I'm prepping for Christmas! Check out Southern Doe and let me know which one is your favorite- I'm sure it will be hard to choose!
Shirt: Southern Doe // Jeans: Loft (seriously the best ever) // Boots: Gabrielle Rocha via Zappos (old, great alternative) // Headband: Francesca's Collections (in store, love this) // Bag: Lilly Pulitzer
Thanks for stopping by y'all!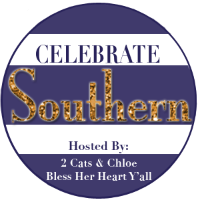 0