When I was in college, my girlfriends and I absolutely loved going to Destin, FL for spring breaks and summer getaways. It was an easy 5 hour drive (which flies by when when your with your besties) and every time we went those tripes became some of my favorite memories. We'd lay out on the beach all morning, shop all afternoon, and enjoy fun nights out- the perfect vacations in my book!
You know how stores and sights can conjure up those beloved memories? That's what happens every time I pass a rue21! Theres a great shopping area right across from the beach in Destin, and before we'd hit the beach we'd stop in rue21 to pick up cover-ups, flip flops, and new swimsuits before we hit the sand. It kind of became a ritual for us! So now, every time I see the black and white logo I'm taken back to those carefree days of college with the girls who are my best friends for life!
Today I thought it would be fun to round up some of my favorite rue21 looks for hitting the sand, and shopping after (Since it's what we loved to do the most)!
Suit 1: Flounce Fantasia Top & Fantasia Side Strap Bottom // Suite 2: Fringe Halter Top & Tie Dye Strap Side Bottom // Suit 3: Mint Green Flounce Bandeau Top & Mint Green Hipster Bottom // Suit 4: Neon Cotton Ball Flounce Top & Neon Cotton Ball Hipster Bottom
Orange Pleated Tank Maxi Dress // Anchor Flip Flops // Blue Ruffled Jumpsuit // Aviator Sunglasses // Sparkling Anchor Bracelet // Metallic Braid Flip Flops // Tribal Blouson Dress
What stores conjure up beloved memories for you?
*Thanks to rue21 for sponsoring this post! As always, all ideas, opinions, and stories are my own. Thanks for supporting the brands that support Girl Meets Bow!*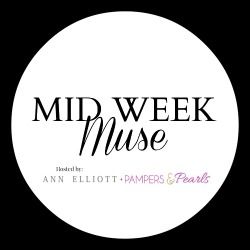 0