Well friends, I can hardly believe it, but today is my 27th birthday! I've got so many emotions running through me today as I get another year closer to 30 "wiser", but mainly I'm just excited to celebrate! 26 was a roller-coaster of a year, and I'm hoping this fresh new year brings a whole lot of joy and happiness 🙂 But for today, it's all about the #popfizzclink !
Dress: Lush 'Kendal' Wrap Dress (just sold out! but this is super similar AND under $30!) // Wedges: Payless (love these and these) // Scarf: Lilly Pulitzer Junior League Murfee Scarf (love this print) // Clutch: Sophie and Trey (similar) // Watch: Timepieces by Randy Jackson (love this) // Bangle: Kate Spade (same bangle different saying)
I hope y'all have a beautiful and wonderful Tuesday! Enjoy it!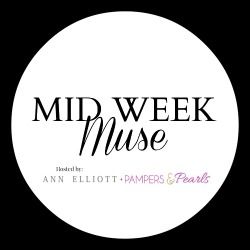 0