Throughout high school and college I used to daydream about the day I would wear "work clothes". I peeked in the windows at J. Crew and Loft and used to think how one day soon I would be "old enough" to wear their classic styles as work & weekend wear because I would then be a working girl. Well 16 year old Gentry… the day has come!
My wardrobe has definitely been transitioning since my college graduation 5 years ago, and I have hit the point where my looks often seamlessly transition from work to weekend with a quick swap of accessories (and sometimes no swap is needed)! Today's outfit is a perfect example of this. I wore this look to work last week, and I could easily stop for an after work drink without changing a thing. Swap out the flats for wedges and you have a perfect date look! How has your style evolved since college?
Outfit Details //
Skirt: J. Crew Textured Block Print Skirt // Top: J. Crew Tassel Top (sold out, absolutely love this) // D'Orsay Flats: Old Navy (super similar) // Necklace: Absolute (similar) // Watch: Randy Jackson (similar) // Clutch: Sophie and Trey (similar)
Have a wonderful day y'all!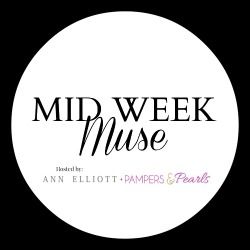 0