Hey y'all! I am so excited to be back with you today! I am so sorry for the radio silence yesterday, getting back into the swing of things took me a little more time than I anticipated (anyone else feel me on the pain of going back to "real life" after a fab vacation?) On the way to Orlando to meet my best friend Asha for our road trip to Charleston my car stopped being able to turn corners (super safe right?) and on the way home I found out that my power steering had been leaking fluid all over my engine and I was one spark away from going up in a ball of flames! Needless to say I am quite thankful for being safe and getting my car all fixed up (thanks to my family and friends who stepped up to help me- y'all are the best!) but it's cause some a lot of stress!
Now that the "life update" is through, let's get on to the fun stuff- what I wore! 🙂 Asha and I decided we were going to stop in Savannah, GA for a mid-afternoon snack (aka ice cream) and stretch our legs on our drive so I wanted to wear something that was comfortable enough for the 5 1/2 hour drive but also cute enough to wear in Savannah. My new LOFT Riviera shorts perfectly fit the bill! I have a hard time finding shorts since my hips are so much wider than my waist, but these shorts are amazing and hug in all the right places! (For size reference I'm a 6/8 wearing an 8, but they are a little loose so I think I could have sized down to a 6 as they got bigger as the day went on). Funny story- as we were taking these pictures another gal walked by wearing the same shorts but had paired them with a white blouse which looked adorable! I think it's my next outfit! 🙂
Tee: Merona // Shorts: LOFT // Sandals: Merona (love these) // Tote: Tory Burch ℅ Shopbop (shop all TB York Totes here) // Necklace: Kendra Scott // Bangle: Lilly Pulitzer // Bracelet: Victoria Wieck // Fitbit Charge HR
PS- Congratulations to Christina D who won my $50 Shopbop giveaway!! Congrats girl! Can't wait to see what you pick out!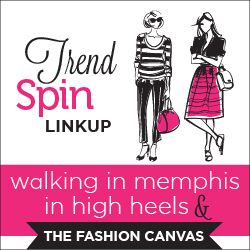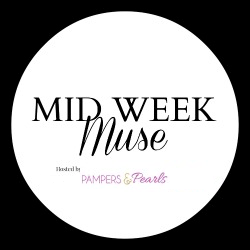 0