Have you ever found a piece of clothing that made you quite literally run across town to purchase the minute you saw it? That's exactly what happened with this romper! When Asha and I were shopping on King Street we stopped into Moon and Lola and the adorable salesgirl was wearing this romper. I fell in love with it on the spot and Asha and I raced across town to pick it up from Belk! (Thanks to Asha for putting up with the antics of her crazy friend! ha!) I just couldn't help myself- it was perfect for our last night out in Charleston!
Speaking of which, we ended our food tour of the city at Eli's Table and once again we had the most amazing dinner; we dined on duck and waffles, shrimp and pancakes, fried green tomatoes & shrimp and grits. It was heavenly and the perfect last hurrah! Then we danced the night away at Prohibition (which I highly recommend for playing the most fabulous variety of music- both Pit Bull and Spice Girls in the same night!)
I also have to tell you how perfect my new Jord Watch was for touring and dancing in Charleston! Although we had great weather on our trip, it was definitely HOT and if your anything like me you don't want to wear jewelry that is going to weigh you down! That's why this watch is perfect- it's super lightweight and was easy so slip on (plus the neutral color matches everything!)
Romper: Southern Frock via Belk // Wedges: Banana Republic // Watch: ℅ Jord Wood Watches // Bangles: Bourbon and Bowties // Ring: Reflections by Judith Jack // Clutch: Lilly Pulitzer (same wristlet, different pattern) // Necklace: Built with Moon and Lola
Have a fabulous Wednesday friends!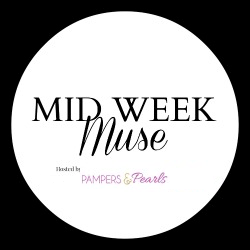 0