Fall fashion Gentry… for real?! I know, I know… it's a hundred degrees outside and I'm chatting about fall! But fall fashions have started to hit stores, and now I'm DYING for the leaves to change and the temps to drop. Since I can't wear any of these pieces now (#thanksFlorida) I can at least get my closet ready (and you can too!) This is my go-to look for fall & winter (since they are one and the same in FL). Have you started prepping for the next season for yet?
J. Crew Excursion Vest // Saks Flower Studs // Plaid Tunic // Ditto Jeans // Vera Bradley Tote // Target Booties
PS- I just picked up this boyfriend tunic (in all 4 colors.. shhhh) and I can't wait to style it for y'all! I have a feeling this is going to sell out ASAP & right now it's 30% off + free 3 day shipping with code "GOODTIMES". Buy now or cry later 😉
Thanks so much for reading! Have a fabulous day!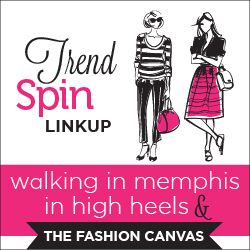 0