While most people consider black the building block of their wardrobe, I consider navy mine- it takes up at least half of my closet! I love that it's a less harsh color than black (i'm forever in a state of losing my tan and I don't need that being pointed out but the color I wear 😉 ) but it mixes and matches just as easily as black does. It's kind of the perfect color!
Today's look combines all that I love, navy and stripes! As the summer is winding down this is a great casual work look or a weekend brunch look (it's Monday and I'm clearly already dreaming of the weekend!) As y'all know, I have this skirt in about 600 colors and I don't see that trend stopping anytime soon 😉 This is the absolute perfect skirt for mixing and matching, and come fall you'll see me rocking it with tons of different tee + boot combinations- it's a 2 step look that's so. dang. easy!
Tee: Loft (great option) // Skirt: J. Crew Factory (in new colors for fall!) // Sandals: Palm Beach Sandals // Watch: Randy Jackson (similar) // Necklace: Target (old, this is pretty much fantastic!)
PS- Thanks for all your positive feedback on bringing some book reviews to the blog! I actually read a new book cover to cover this weekend and I can't wait to share my thoughts with you! If you can't wait to find out what book it is, check it out here.
Thank you so much for stopping by and have a marvelous Monday y'all! XO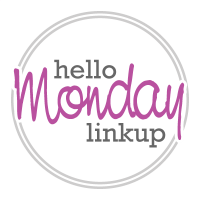 0