This weekend Florida got it's very first taste of fall and y'all it was SO GOOD! I actually walked Buddy without sweating to death and was able to wear sleeves- what a dream! 🙂 I'm not pulling out my sweater collection just yet (it is still Florida after all) but I'm definitely enjoying these last few weeks of "summer" because sure enough a new season is coming! Can I get a whoop whoop?!
Y'all know I'm all about supporting local business emerging designers and philanthropies, so I'm super excited that today's look features several amazing new companies! First off, this darling dress is from the Florida brand, All for Color, and their bright and colorful designs will make you think of your favorite beach vacations anytime you wear them! (Plus, because they are dolls the girls have given me code "AFCSTYLE20" for 20% off your purchase) Next, I'm bananas for these Ikwetta sandals that give back to local artisans with each and every purchase. When you pick up a pair of sandals, you're getting a finely crafted shoe (mine are real leather!) but you also can walk with confidence knowing that you are supporting artisans around the globe! Finally, a sweet Junior League friend of mine has launched her own jewelry line, MarleighGrace, and it's so fun! I've been wearing these tassel bracelets non-stop since receiving them and I don't see that changing anytime soon!
Dress: c/o All for Color (Get 20% off with code "AFCSTYLE20") // Sandals: c/o Ikwetta (First 10 readers to use code "GirlMeetsBow" get 15% off!) // Watch: Bellezza // Bracelets: c/o MarleighGrace // Ring: Technibond (similar)
Pretty pumped to get this week started! It's a short one for me because I'm headed to the big easy for the first time and I can't wait to get there!! Any recommendations while I visit? I'm always looking for great bars and restaurants and can't-miss attractions!
Have a fab one and thanks so much for stopping by! XO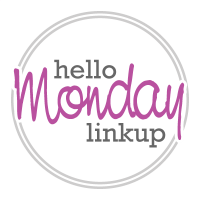 0