I'm not always the best about taking pictures when I'm out and about, but I really tried this weekend to do a better job of capturing the "moments" in my everyday so you can get a better glimpse into my life behind the blog!
Friday night, my friend Rachael from work decided to start a new tradition of "YOLO Friday" (basically just an excuse to have drinks after work 😉 ) and we went to our new favorite bar, The Getaway, this week! It's hard to see from the picture, but the bar is right on the water (so boats can pull right up) and there are tiki bars, sand pits, and lawn games to play while you're there. There's also live music and such fun crowds! We'll definitely be back soon!
On Saturday, my friend Katie and I decided to cross something off our Tampa bucket list and went to the Oxford Exchange. Y'all it was the coolest bookstore/coffeeshop/restuarant/library I've ever been to! The food was phenomenal (I chowed down on pumpkin pancakes) and we had so much fun finally making it to the place we heard so much about!
Sidenote, this was also one of the best cups of coffee I've ever had (and y'all know I drink a lot of coffee)!
Here's to the week flying by! Happy Monday!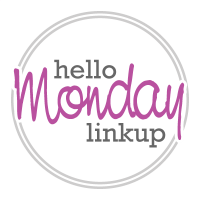 0